Outback Raceway is an indoor off-road race track owned and operated by A Main Hobbies, and is located around the back of the A Main Hobbies warehouse in Chico, California. Outback is destined to become one of the premier indoor electric off-road racing facilities in the world!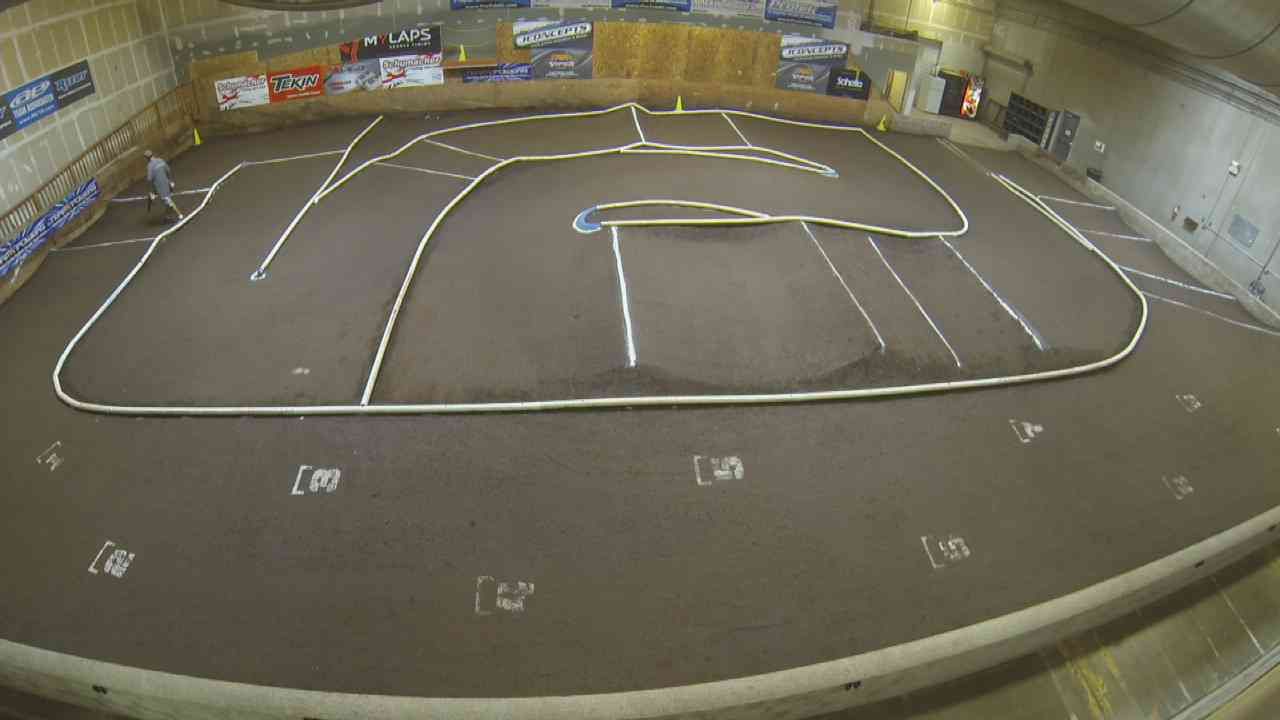 Outback Raceway is a medium size indoor off-road dirt track that measures 92′ long by 50′ deep, and our massive drivers stand measures 70″ tall at the floor. We have full wheel chair ramp access to the drivers stand, as well as a protrusion for disabled racers so they can properly view the race track, and the layouts are always built with those racers in mind. The layouts are designed to be fast and flowing with just the right amount of technicality, and always offer the opportunity for good side by side racing. Plus, the layouts are changed often to keep the racing fun and exciting!
Our track was built with some of the tackiest clay on the planet. The dirt recently went through dirt improvement process that makes it easier to change the track monthly, improved the grip and made it so year round the grip would be great even in the summer months. Just about any tire works well, but a Y-bar or small pin type tire in a clay compound works best when the track is ran wet. When the track is dry, a slick / smoothie type tire is best if you're trying to cut every bit of time off your laps. When the track is dry, it's not uncommon for cars to pull wheelies on the straight on slicks, so grab a handful of trigger and hope your slipper is set right! We have incredible traction all day long, regardless of whether the track is wet or dry, which lends itself to the great racing you will encounter at Outback Raceway.
Our facility also includes a climate controlled pit area, with room for 50 plus racers to pit comfortably inside! We also have an overflow pit room that will fit an additional 50 racers. Pit tables with overhanging shelves, chairs and multiple electrical outlets are provided for racers to use while at the facility. For big events, we open up a section of our receiving department, allowing us to accommodate 150+ people! Below is a picture of one of our pit areas:
As you can see, we are well equipped for the disabled racer who might like to enjoy our facilities!
If you have not seen our indoor track, stop by and check it out! Don't forget your gear, because we know you will enjoy it as much as we do!