February 1st, 2012
While browsing RedRC's coverage of this year's Nuremburg Toy Fair, I stumbled across an interesting new release from HPI Racing/Hot Bodies: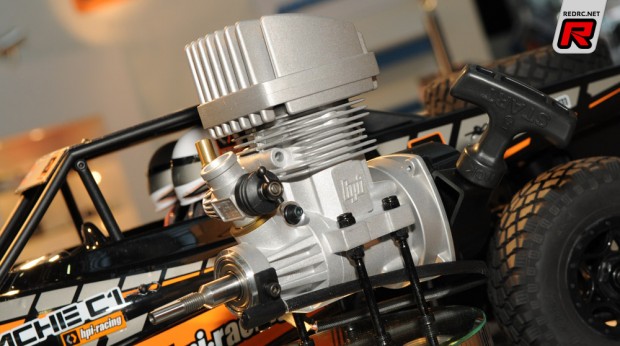 (Photo: RedRC)
Though limited information is available about the new mill, RedRC says that HPI claims the engine's outer dimensions are "slightly larger than a big block nitro engine" (the engine was fitted into different chassis at Nuremburg, notably the HPI Savage XL and Hot Bodies D8T).
What could this mean for RC?
When compared to a traditional nitro-burning RC engine of the same total size, the gasoline engine should both better mileage, quieter operation, and more reliable starting and tuning, not to mention the significant savings in fuel costs. It remains to be seen how HPI plans to adapt the higher torque and lower RPM range of the gasoline engine, and what effect these differences (along with total weight) will have on the performance of the cars and trucks.
But one thing is for certain: a powerful, reliable gasoline engine that can be fitted into many popular cars and trucks could mean one of the biggest revolutions the RC industry has ever seen.
Share this article
Posted by Aaron Waldron